Paola Viganò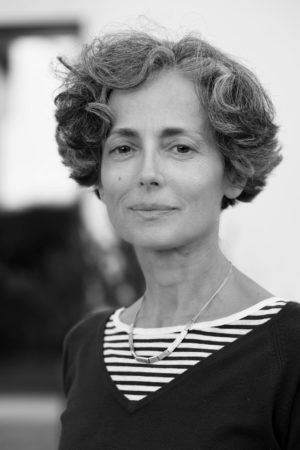 What can be done about the inequalities of an urban development that, in the course of globalization, commercializes every centimeter of the city and only makes important infrastructure available to the part of the population that lives in the city center? Conversely, what are the decisive spatial requirements for a "city for all" and how could they be realized? Paola Viganò is one of the key voices in the European debate on pressing issues of today's urban development – questions that she addresses in her theoretical writings , but also gives answers as a practical planner.
The Milan-born urban planner and architect now imparts her knowledge as a theoretician and lecturer at the Universities of Lausanne and Venice. Her commitment applies to an open and fairer city model. She pleads for a detachment from the central fixation of the models of the last decades and for an ecological re-qualification of urban territories. The spatial upgrading and linking of connected green zones and watercourses are central starting points of her work on the city. They stand for a new overall urban spatial system that sees the decisive starting point for climate-friendly change in the "empty spaces" of the periphery and the outskirts.
As an urban planner, Paola Viganò took part in the major international urban development and restructuring competitions (Grand Paris, Bruxelles 2040, Antwerp, Moscow and Geneva) and decisively shaped them with her ideas – until 2014 together with Bernardo Secchi. As an architect, however, she has also designed a number of outstanding public buildings, squares and conversions of cultural institutions, such as the Theaterplein in Antwerp, realized together with Bernardo Secchi.
As a theoretician, she has been involved with her essays and writings in the discussion of central terms in the European urban debate over the past 25 years – for example in the critical examination of the 'Città diffusa'. She had a decisive influence on the concept of a 'porous city', which has been important over the past ten years, and only recently with the publication on "The Horizontal Metropolis" she gave another impetus for the qualification of public space in a transformed urban landscape. Many of her initiatives arose from exchanges with other urban researchers, architects and scientists, primarily from Italy, France, Belgium and Austria. From a local perspective, her work could be interpreted as an ecological continuation of the discussion about the intermediate city, which has become extremely topical today with respect to the housing shortage and the question of urban expansion.
Her research on the European city, which she carried out together with students from EPFL Lausanne, was on display, most recently at the Architecture Biennale 2021. The curator Hashim Sarkis has dedicated one of the large exhibition rooms of the Italian pavilion in the Giardini to her work.
Kaye Geipel